Bjarke Ingels Group The worlds most iconic architect website
Bjarke Ingels has been named one of Time Magazine's 100 most influential people and Bjarke Ingels Group has inspired the world for more than a decade with its extraordinary buildings.
Together with BIG partner, Jakob Lange, we have developed this iconic portfolio website with countless additions over the years. In 2018 we became a full-service partner responsible for Webdesign, development, support and enterprise hosting.
Iconic and original webdesign
Based on BIG's design concepts we have created a platform where users can explore the +280 projects in a playful and intuitive way.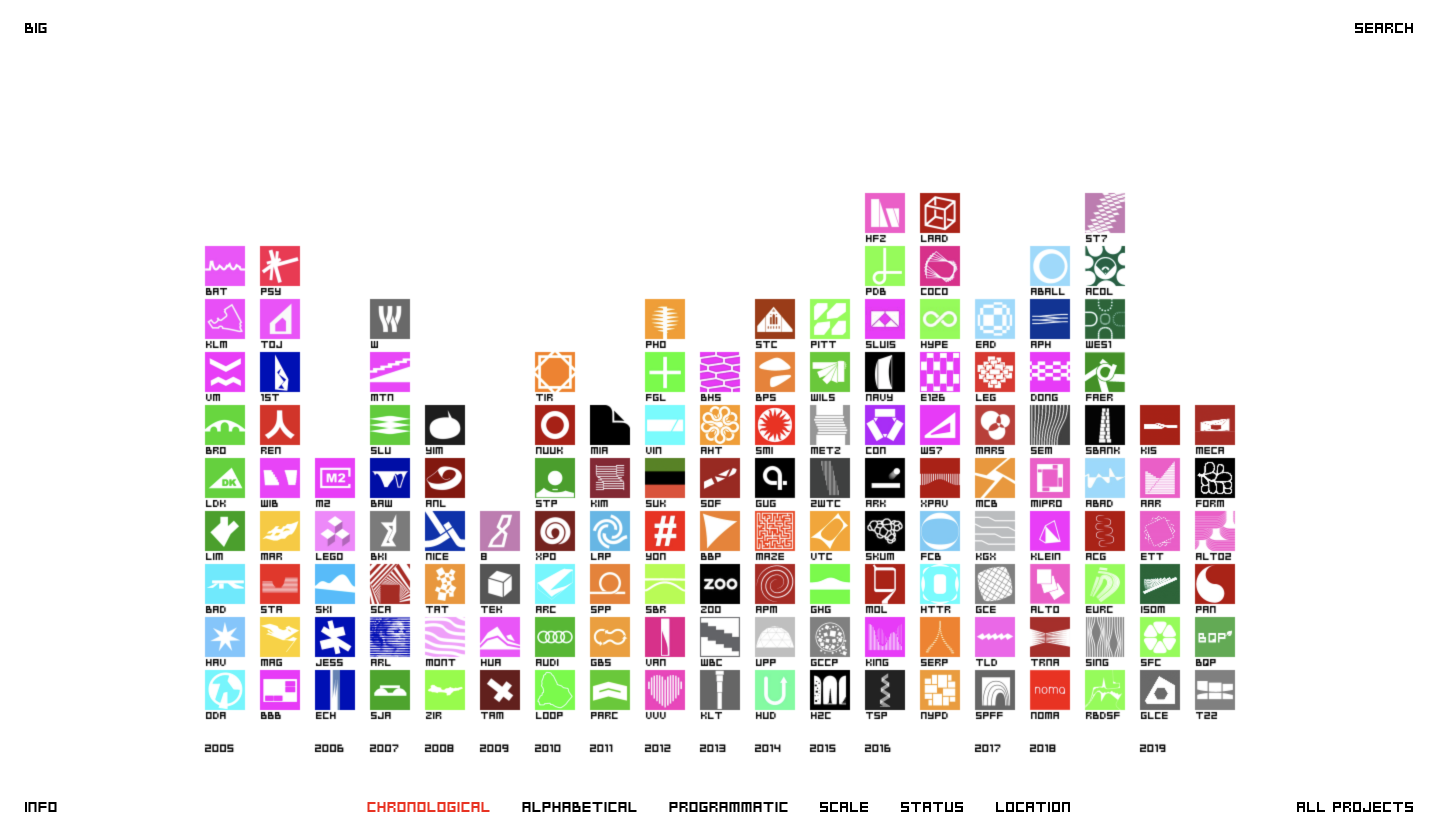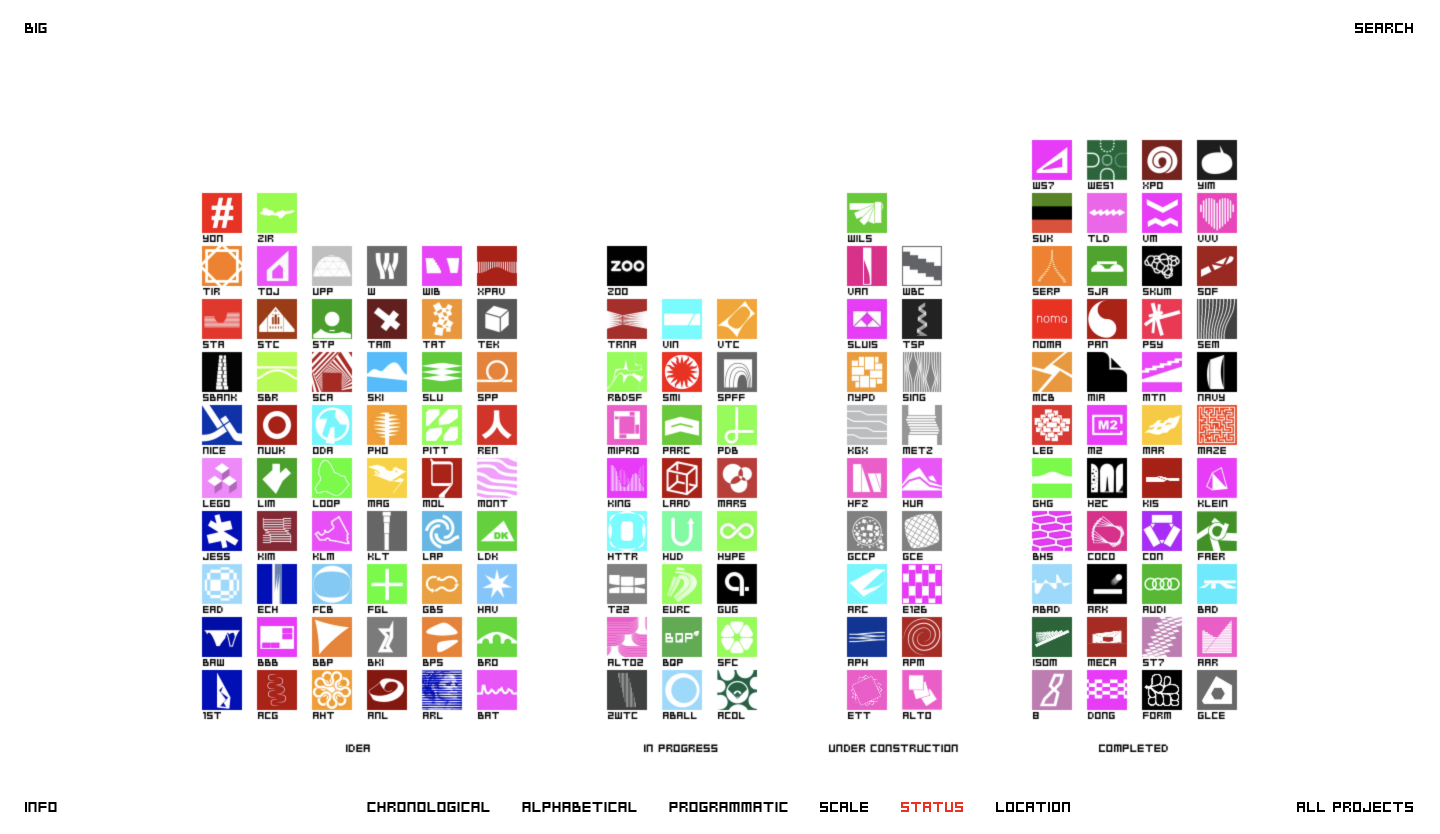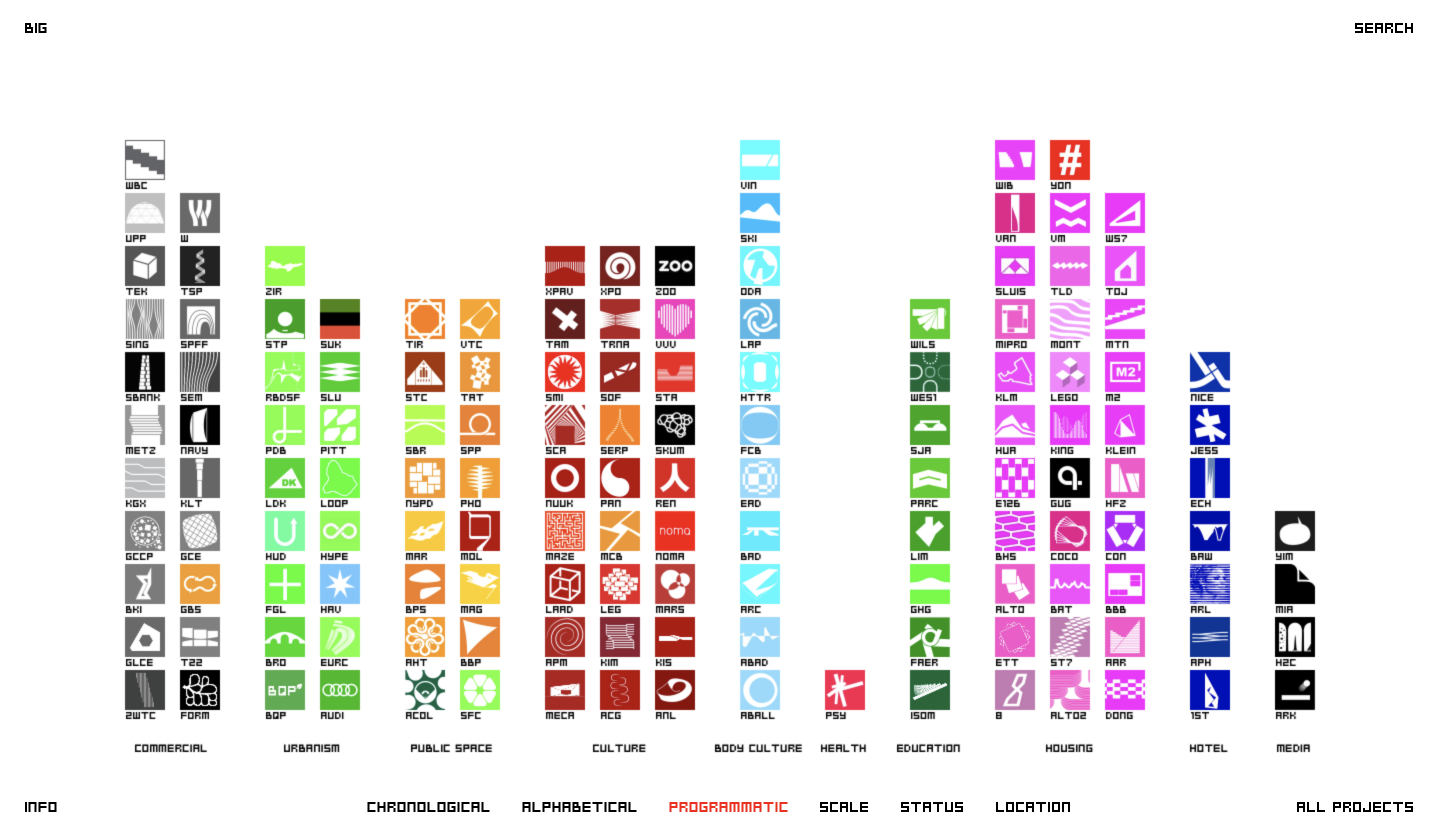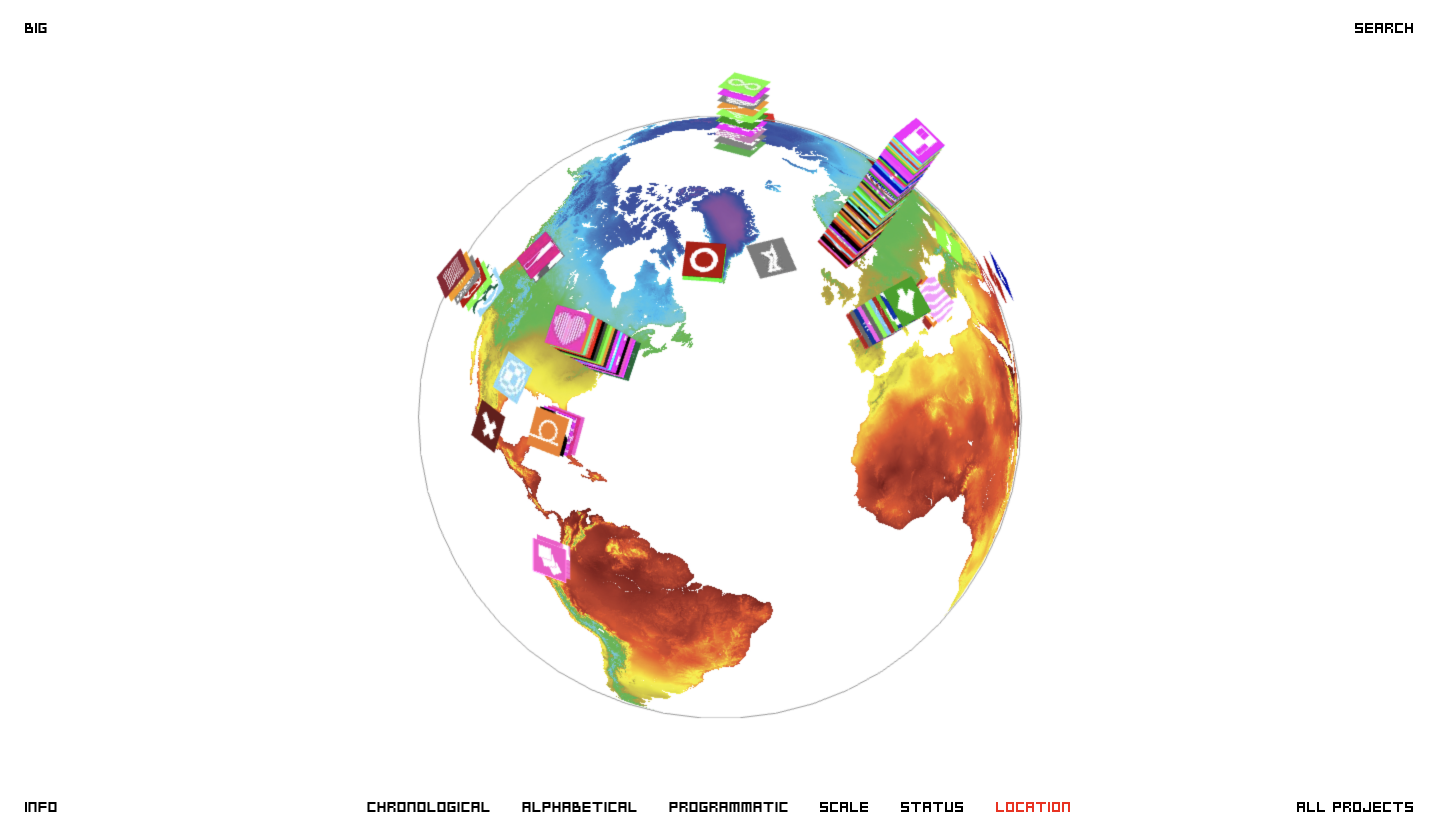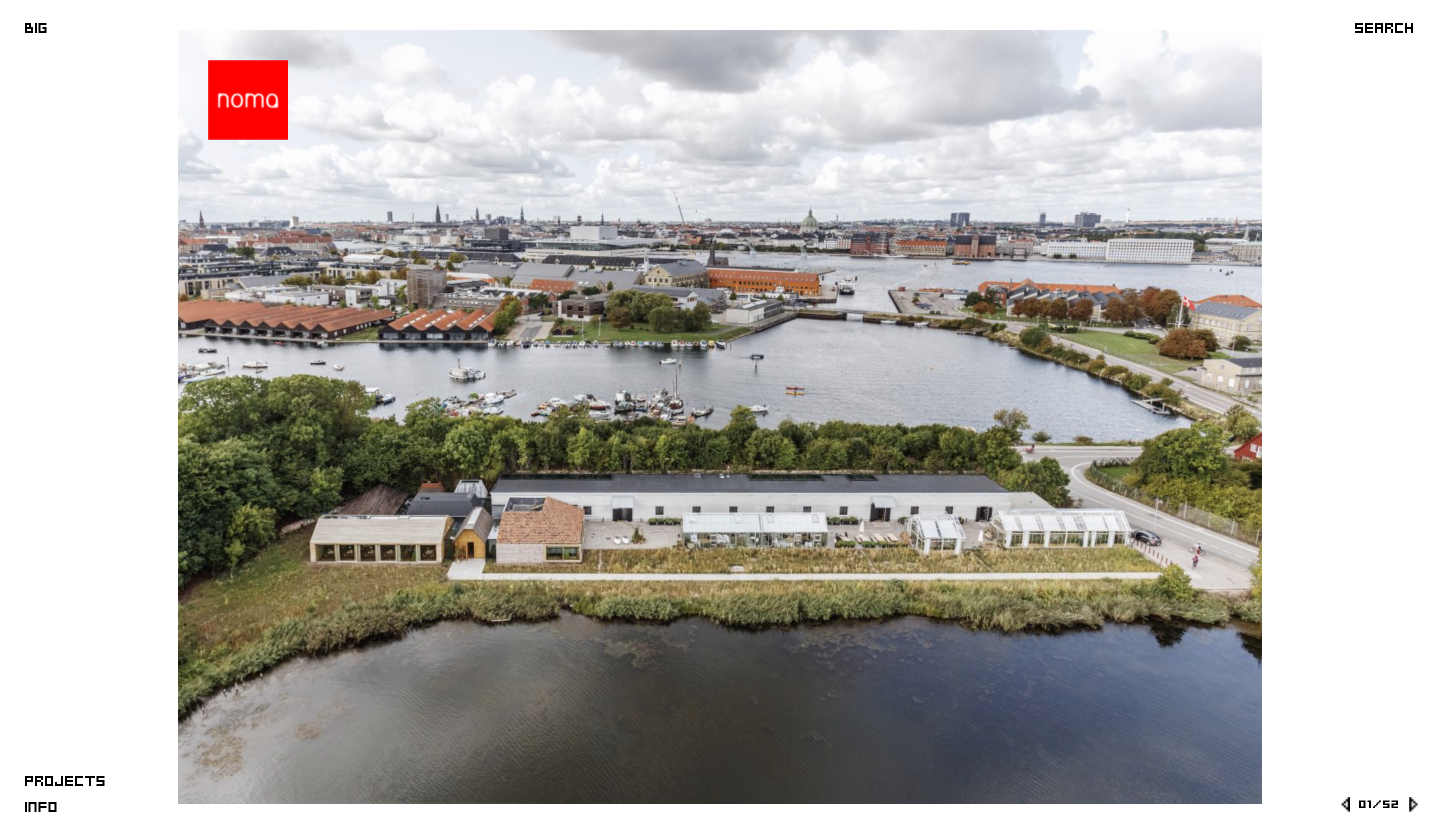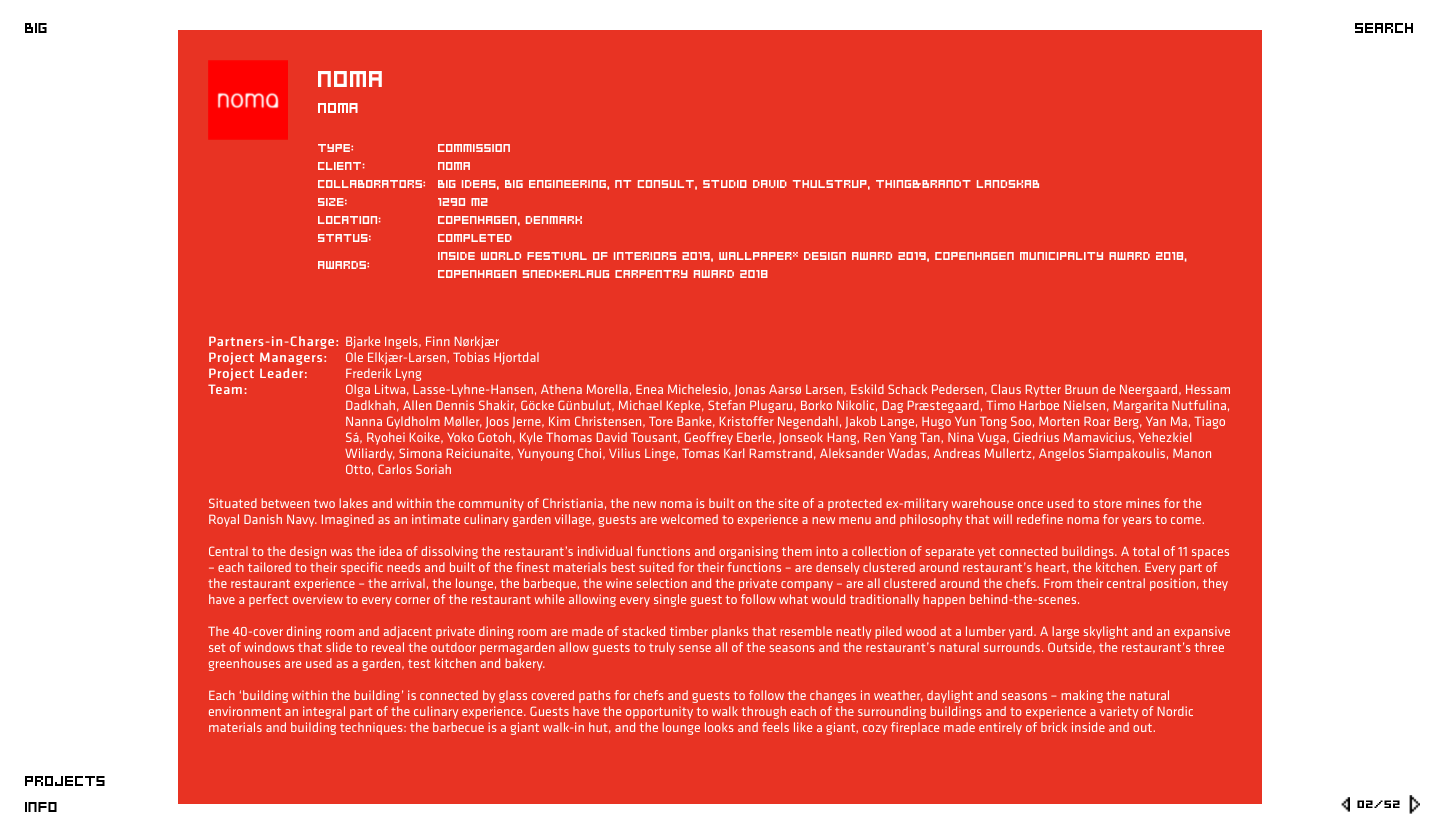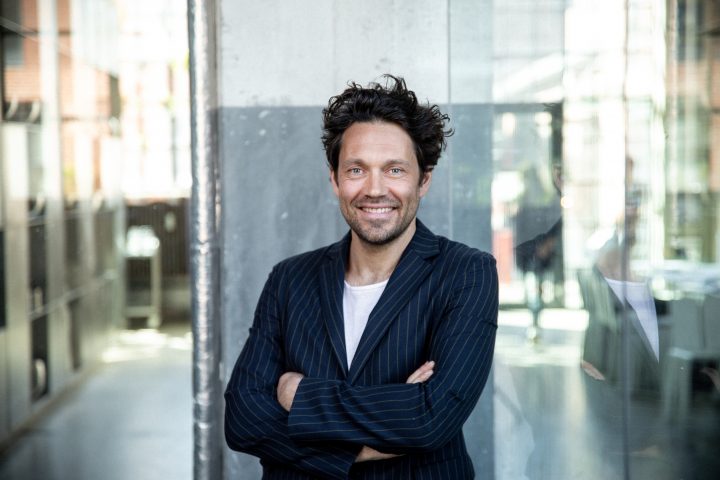 "I've been working with Mark for the past 5 years, and thus Ruby Studio has been with us on our journey from the beginning. No matter what skewed ideas we've come up with, Mark and his team have always found a solution and we look forward to new exciting developments in the future."

Jakob LangePartner, Bjarke Ingels Group
The Globe
Besides the regular project sorting options, we created a 3D globe using WebGL to reflect the geographical locations of all the projects. Developed in 2017, the globe still has its relevance and originality today.
From Ruby on Rails to WordPress
Challenging the perception of WordPress capabilities, we migrated all content from CMS Ruby-on-Rails to WordPress. Now the everyday administration is made easy and more cost-efficient.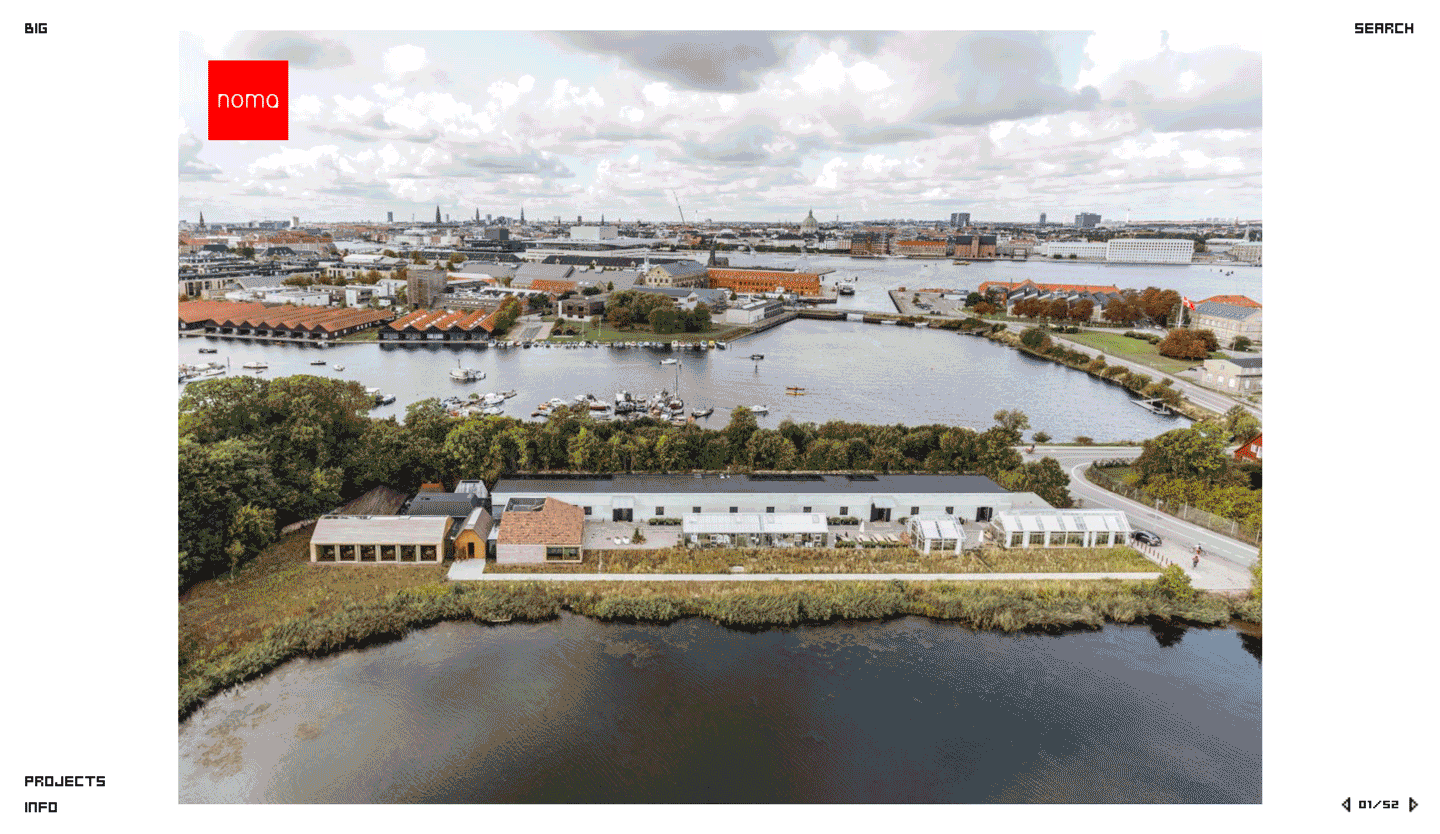 Seperate mobile version
To avoid the limitations of a classic responsive design, we created a separate mobile version. Now creative scaling of both mobile and desktop is easy.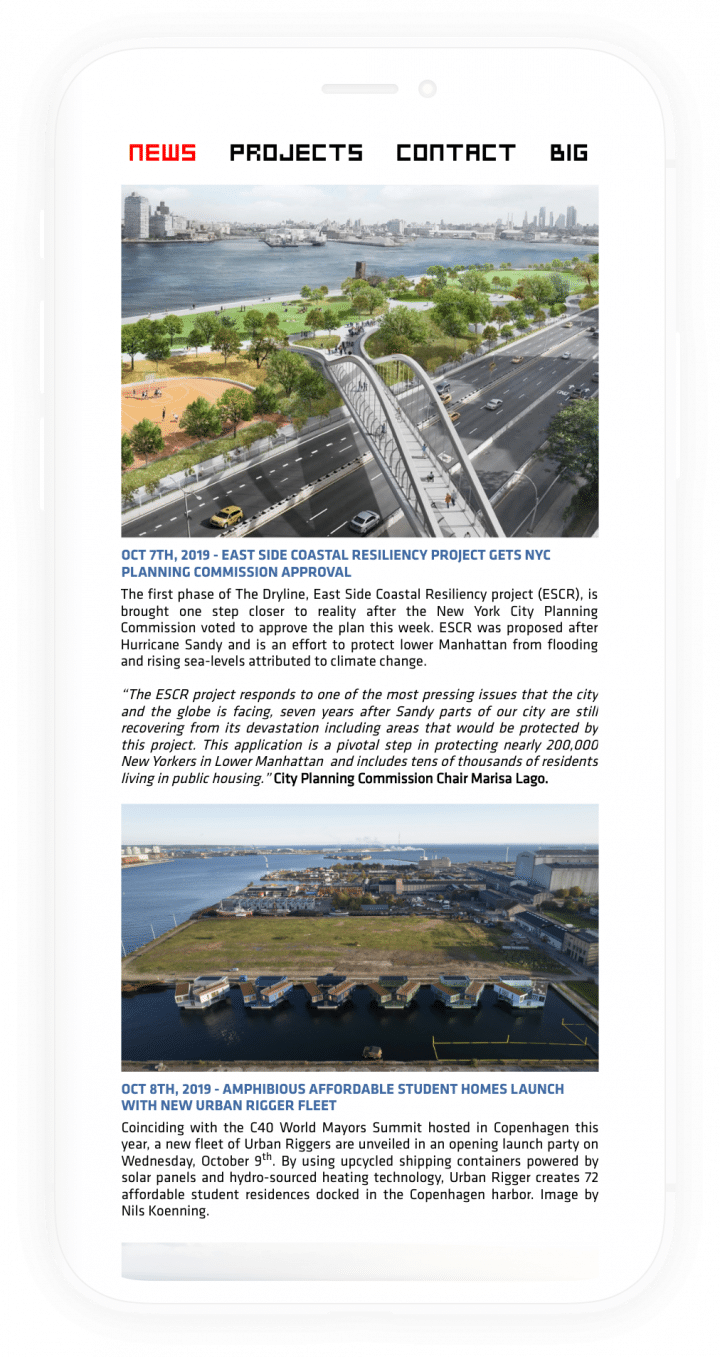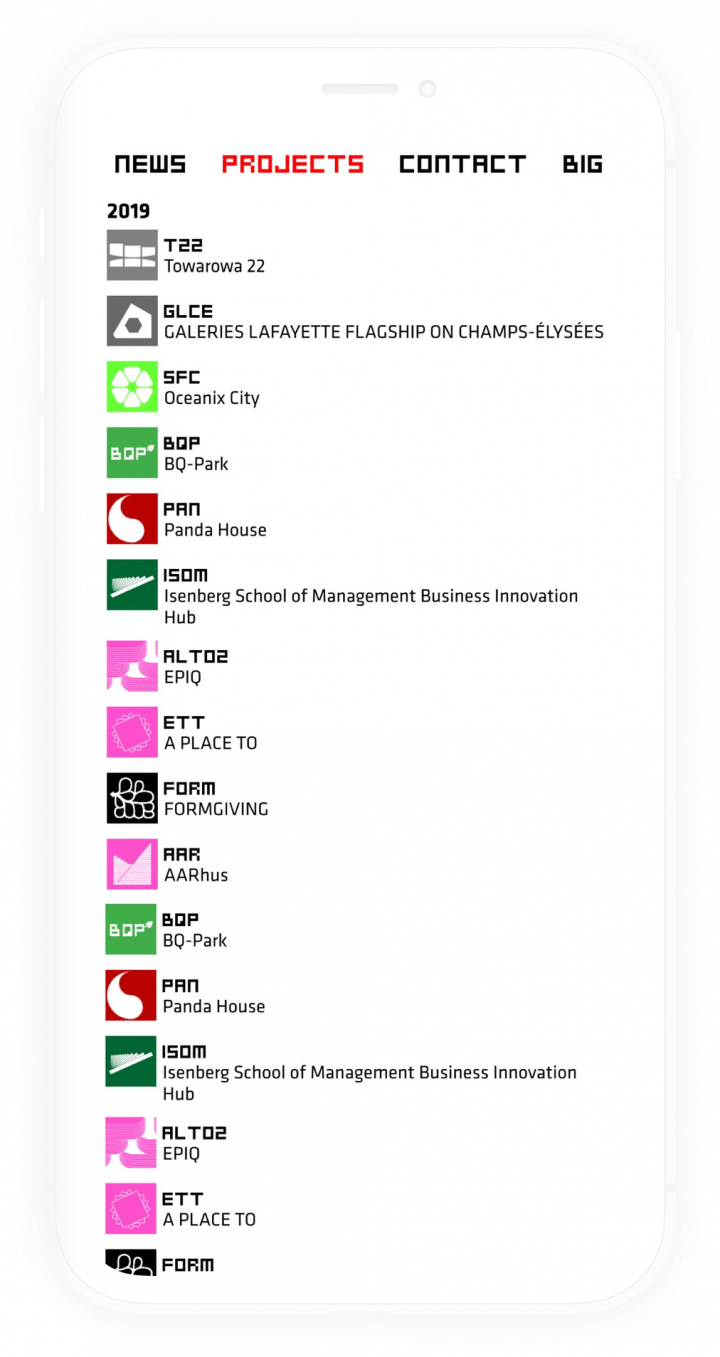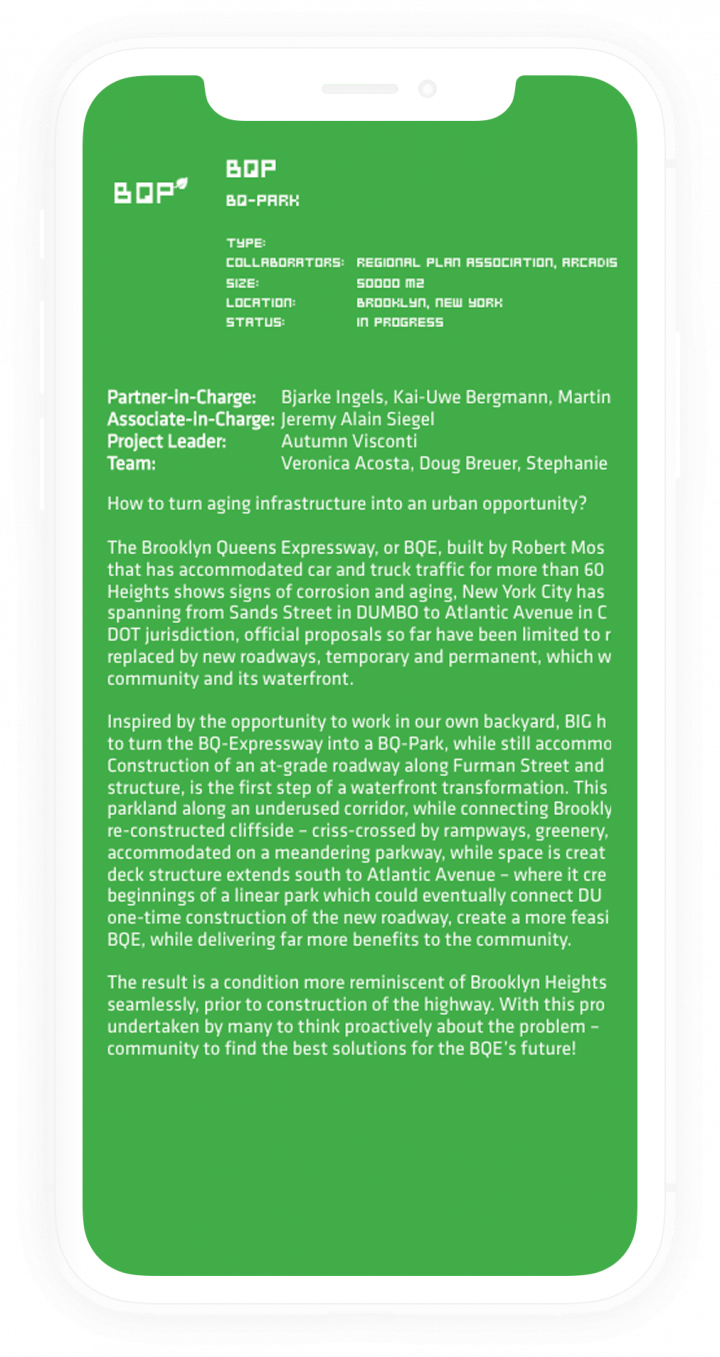 Gamification: Arkinoid
"Bjarke Ingels Group turned its website into an arcade game you can actually play" - fastcompany.com. In 2018 BIG took the classic Arkanoid game and turned it into its own. Today more than 100.000 bigsters all over the world have interacted with this extraordinary showcase of BIG projects. Can you break the record?
Various user roles
Large organizations with many people involved in content creation and website administration need multiple user roles. For BIG we have customized 4 user roles with different editorial options and access.