Emma Martiny Award winning blog universe
Danish blogger, food columnist and cookbook author Emma Martiny knows what's cooking. In 2018 she came to us for a complete revamp of her online universe.
In close collaboration with Emma, we designed and developed a platform that is both visually compelling and technically advanced with features such as Google Recipes, webshop and more.
Personalized design
The website was designed to reflect Emma's personality, and at the same time be the perfect setting for her beautiful content.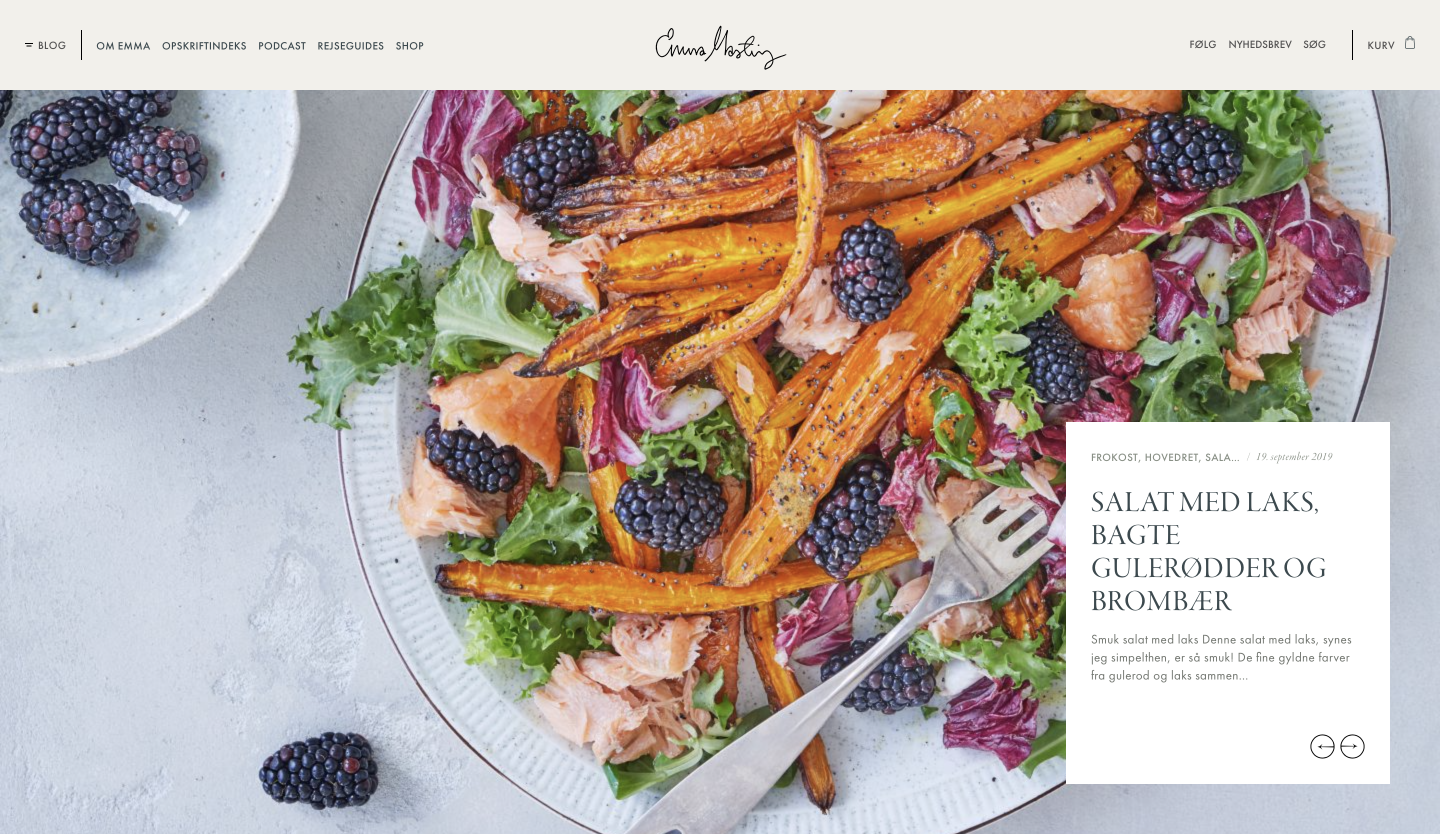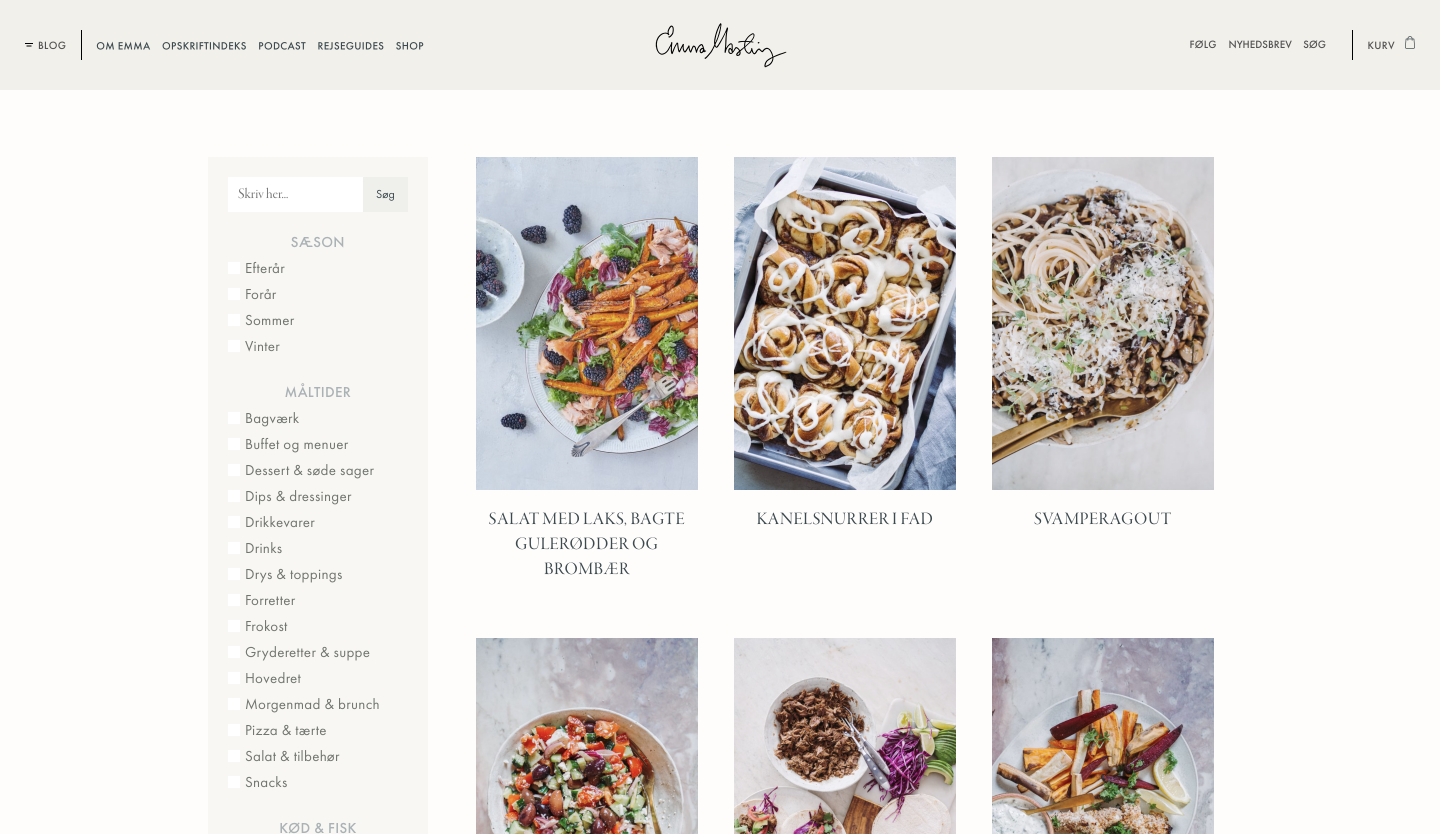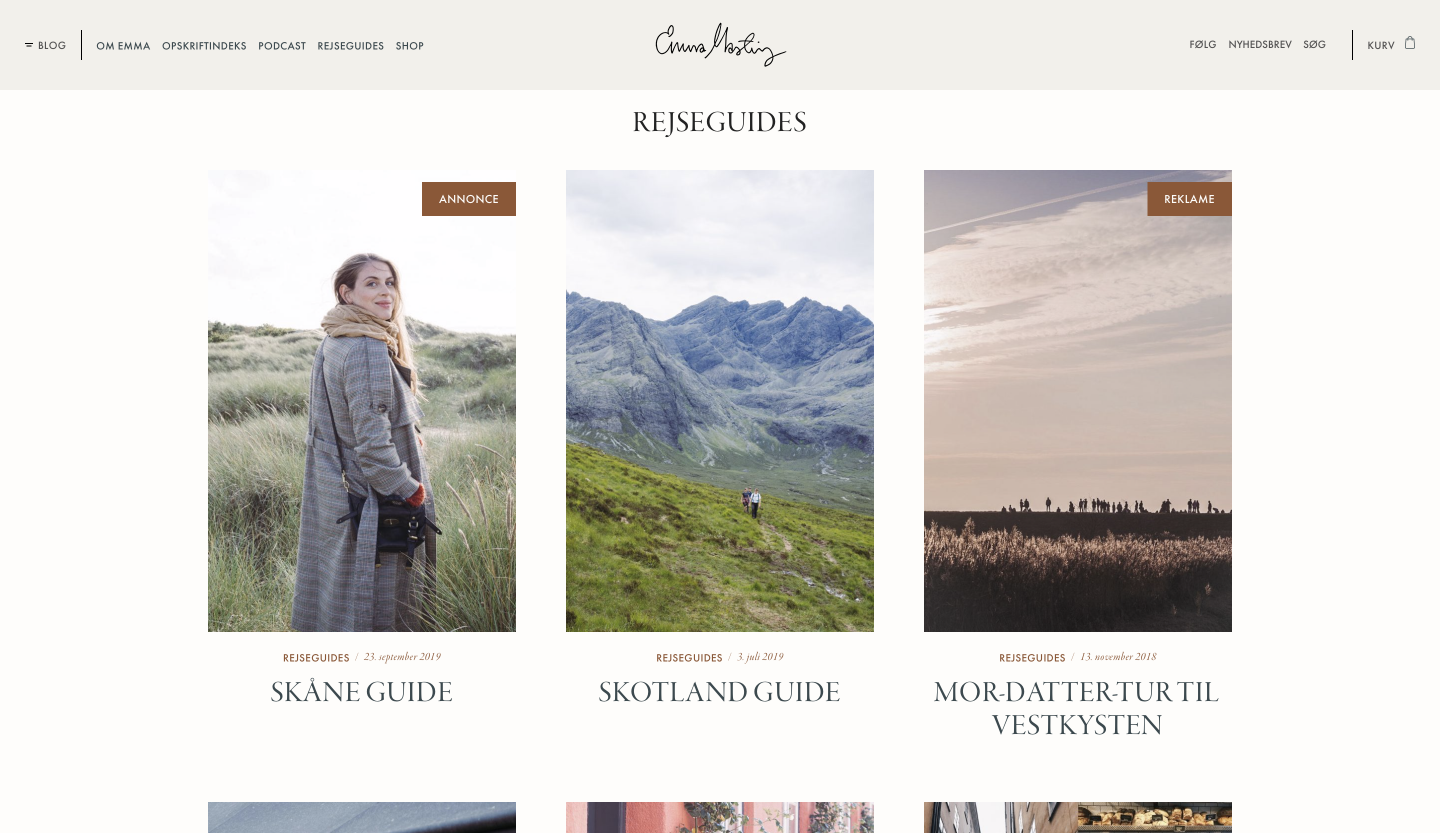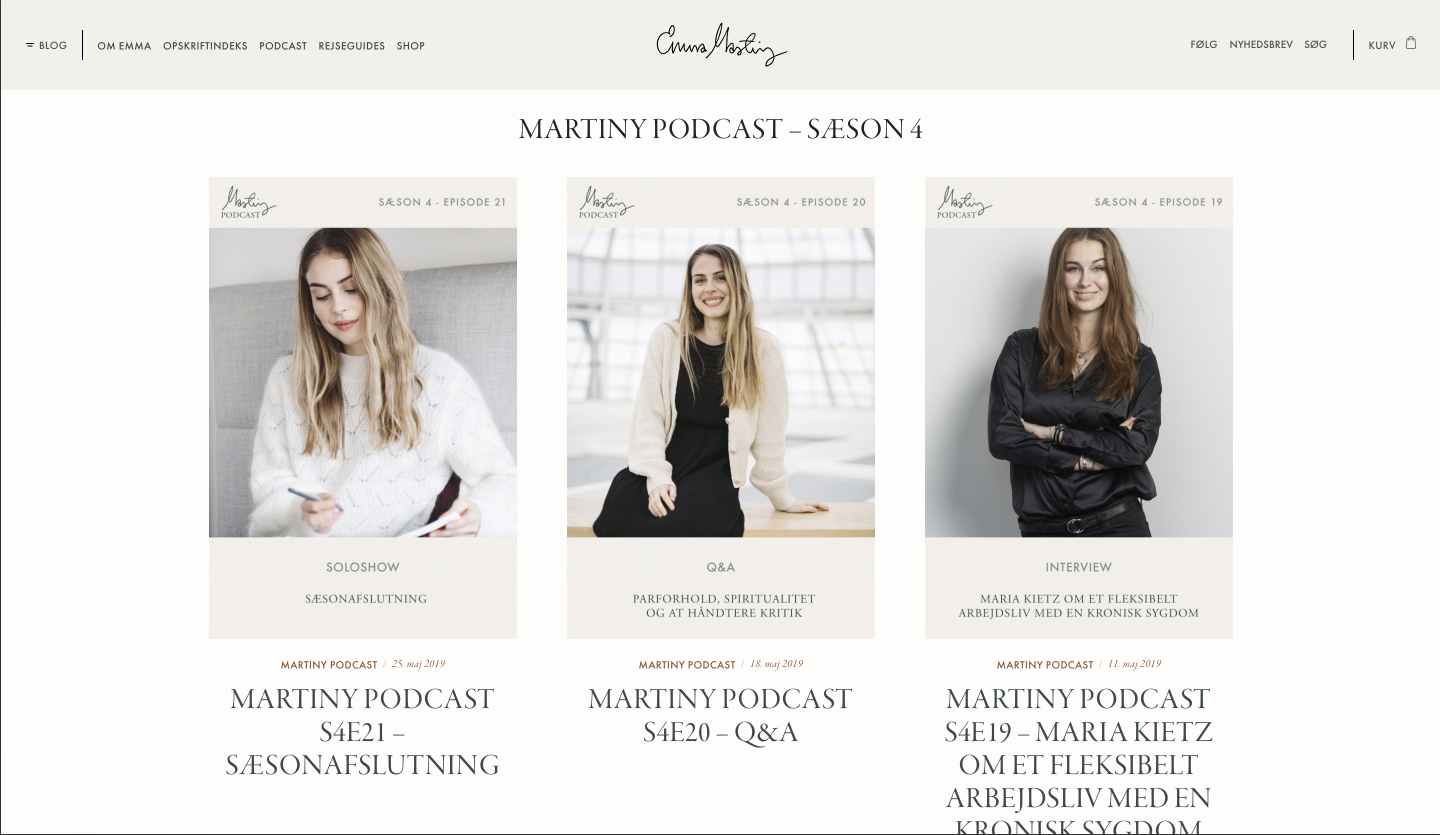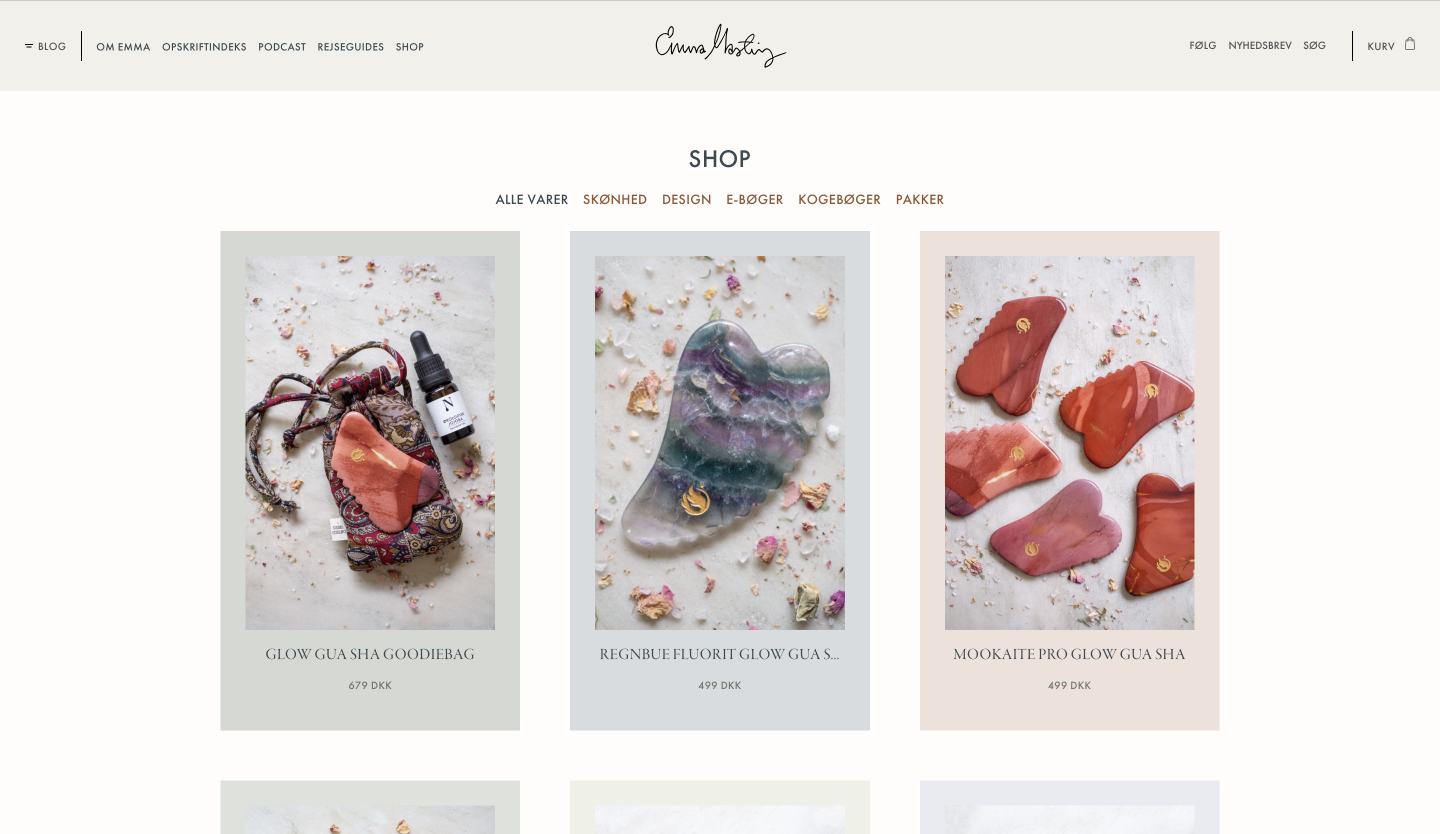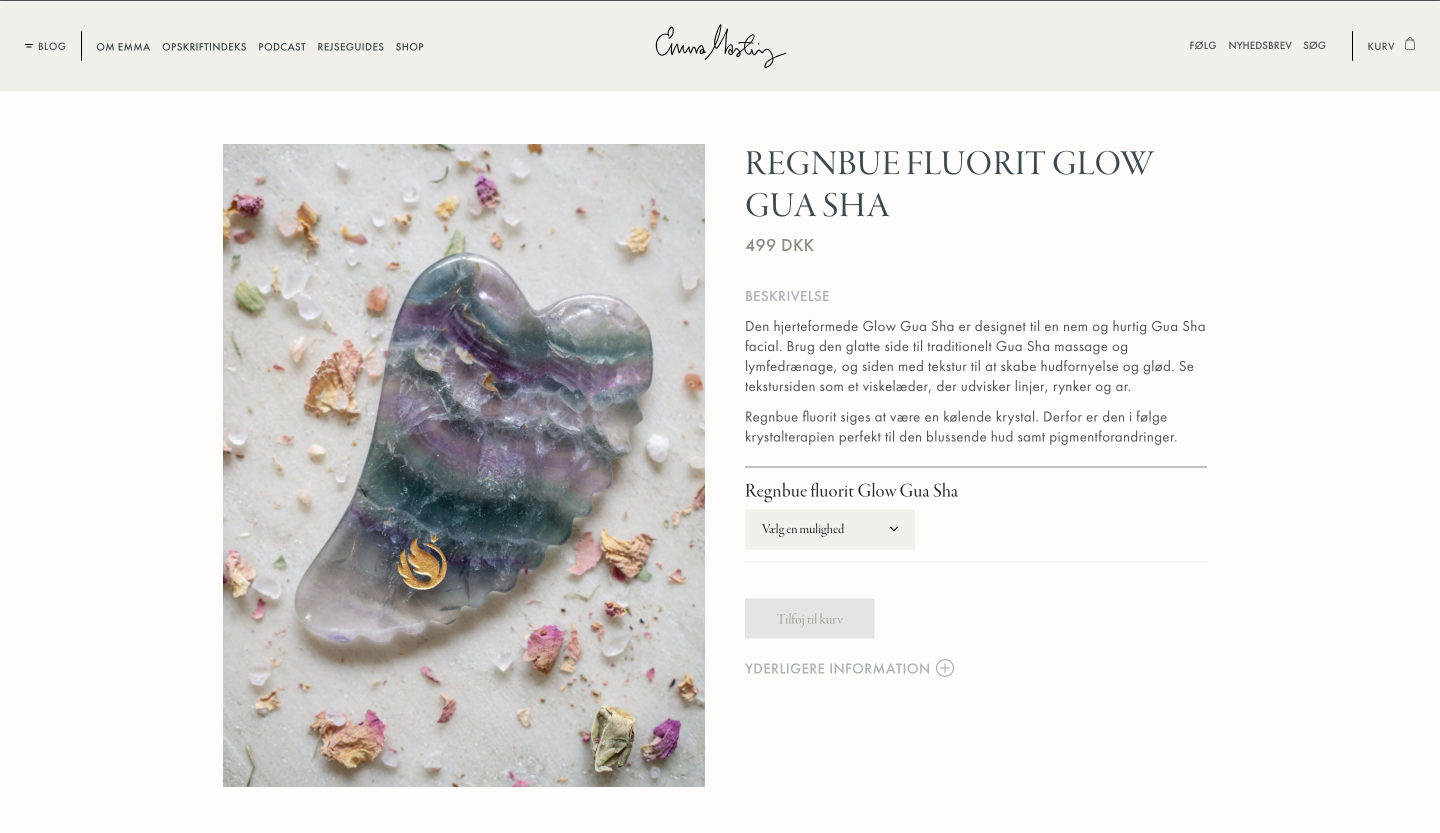 Award winning
The website has been awarded by Awwwards and CSS Design Awards for its innovative approach and outstanding UX and UI.
UI Award

Emma Martiny

UX Award

Emma Martiny

Innovation Award

Emma Martiny

Honorable Mention

Emma Martiny
Recipe index
With a cross-category overview of all recipes, Emma's readers have the ability to easily target specific meals, seasons, ingredients, etc.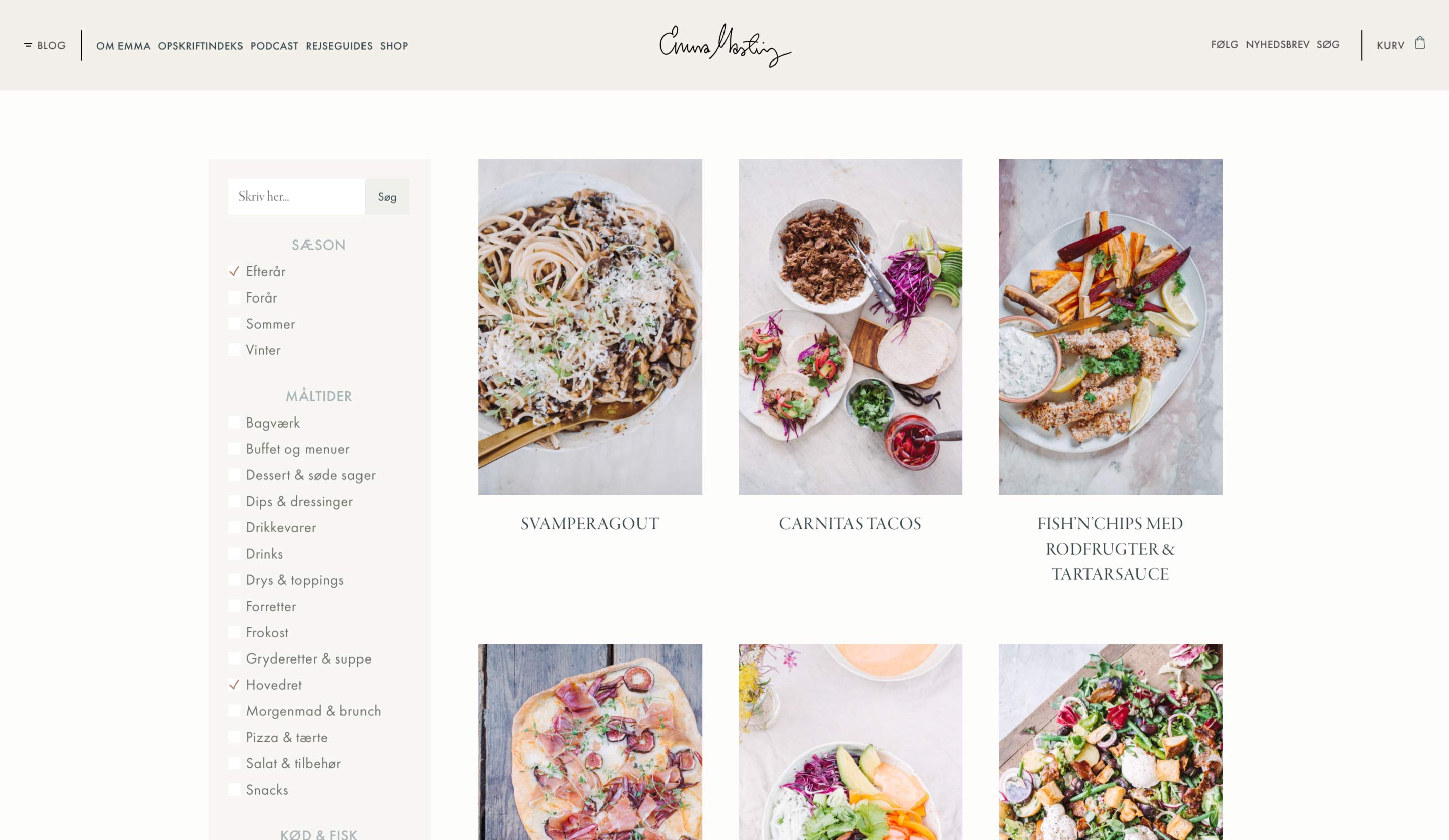 Personal webshop
Any business with a large audience may consider adding e-commerce. In line with the visual identity, we created an integrated WooCommerce solution.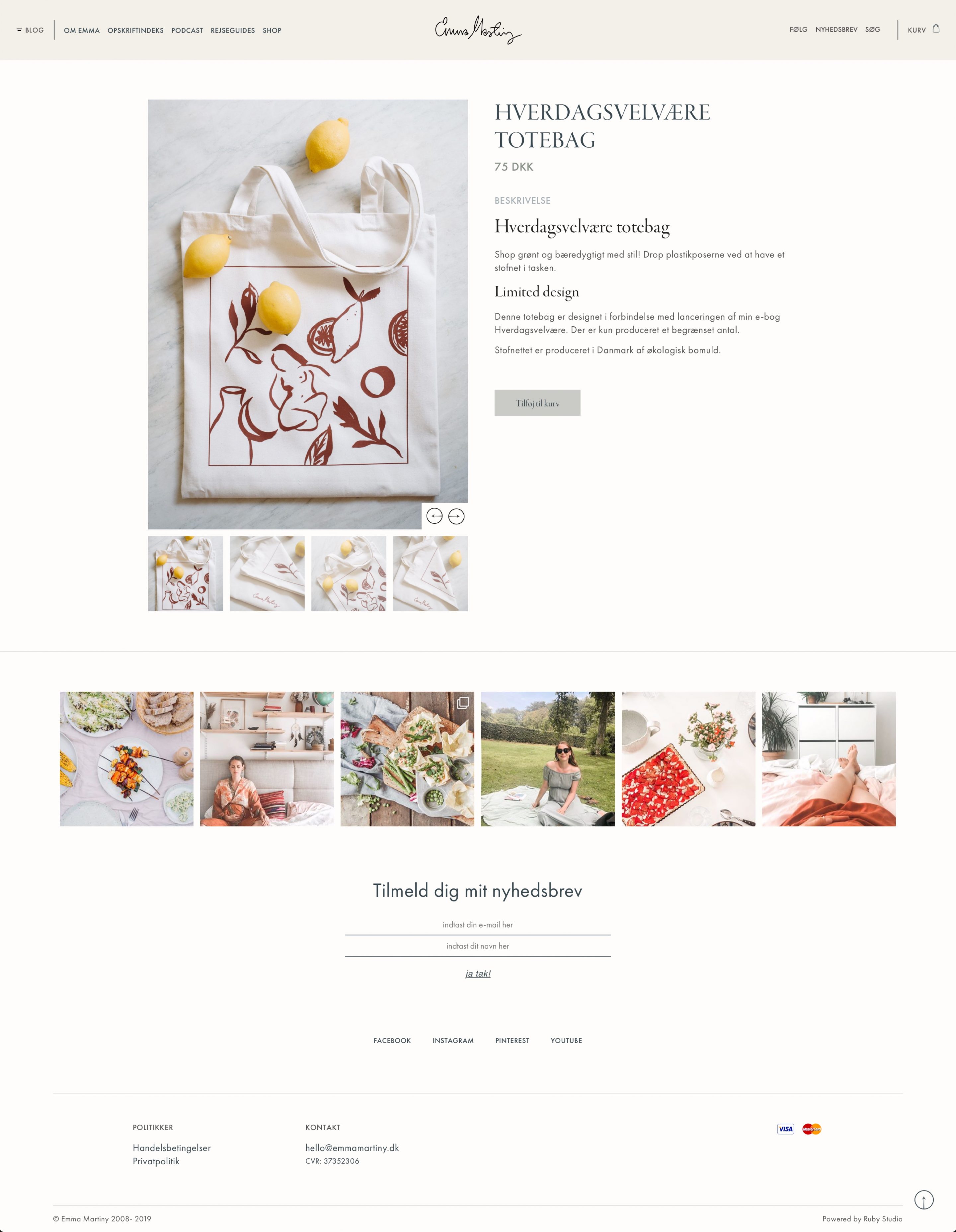 Newsletter and Instagram integration
Having many readers makes newsletters and email marketing relevant, and focus on driving traffic to and from SoMe channels a necessity.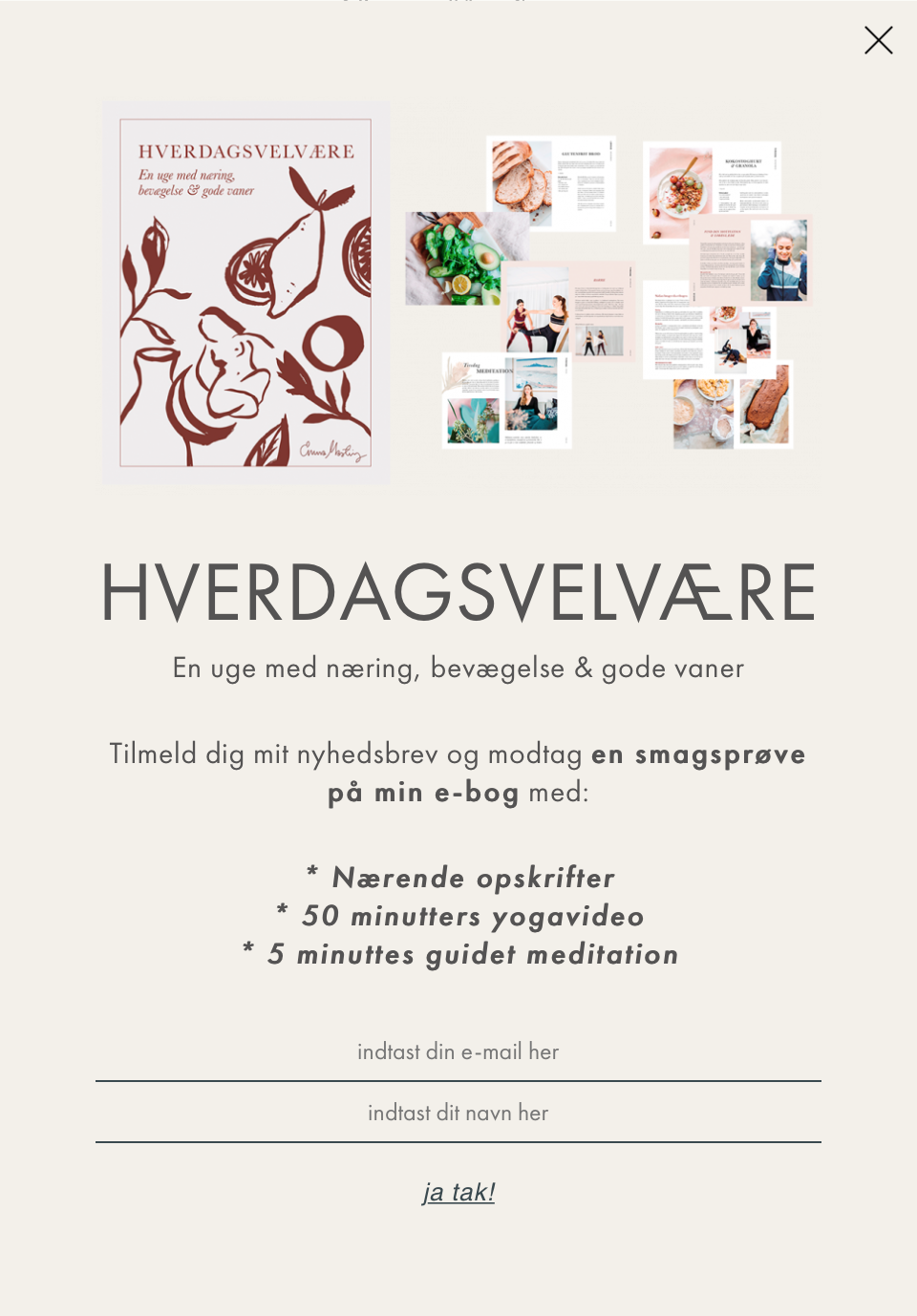 Mobile focus
Lifestyle and food blogs primarily have a mobile audience. The responsive design is therefore key in creating a great user experience.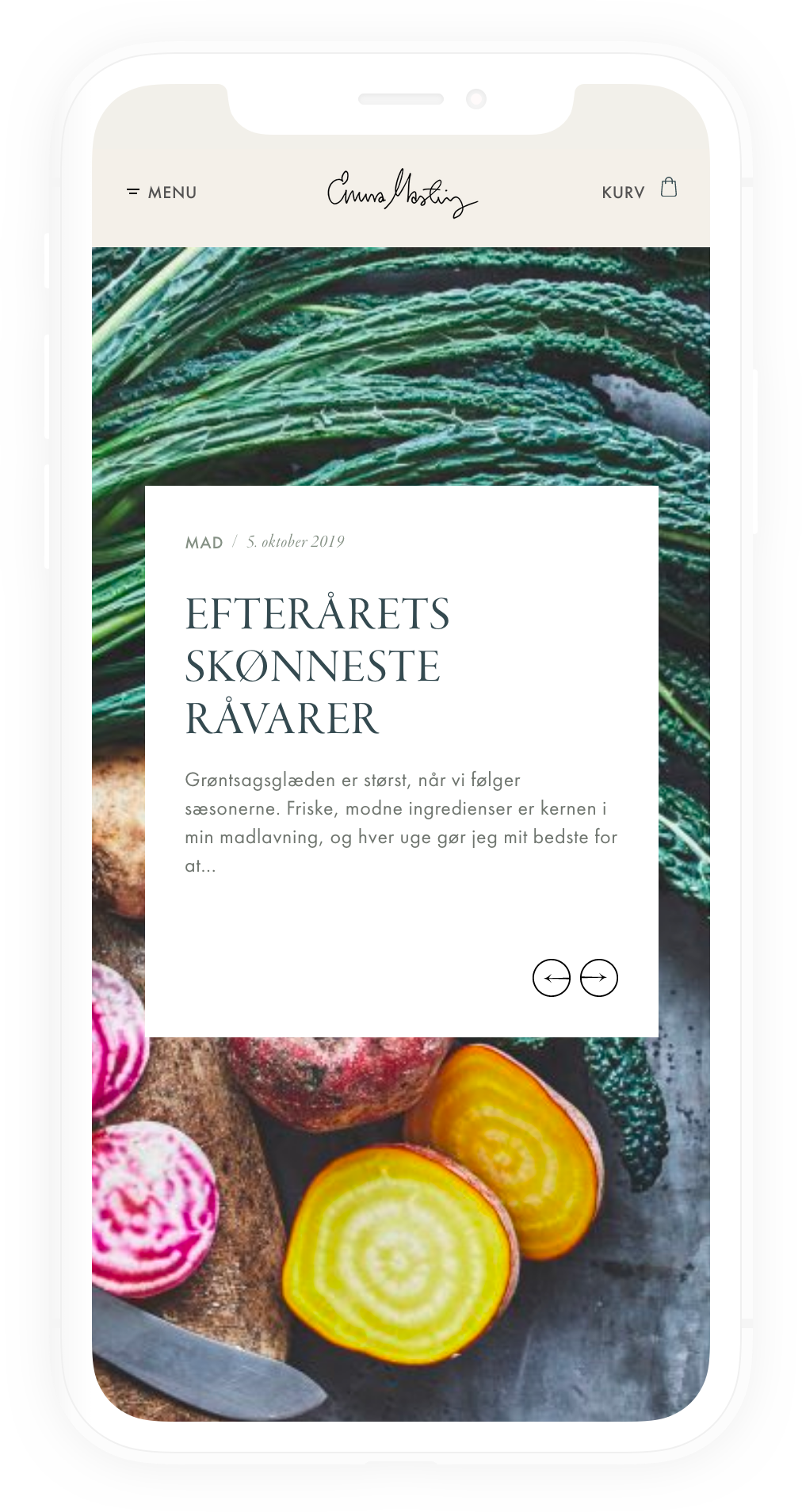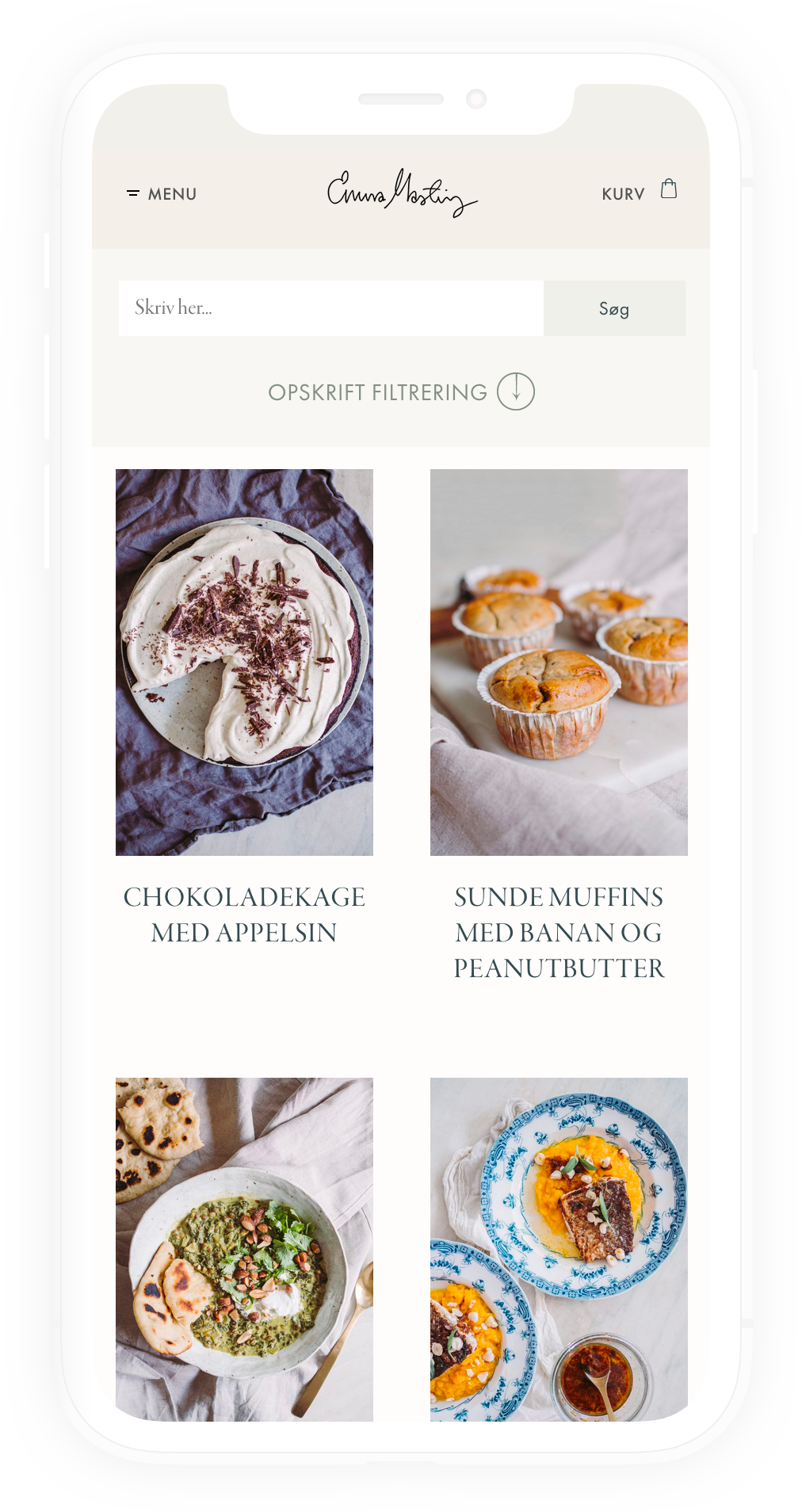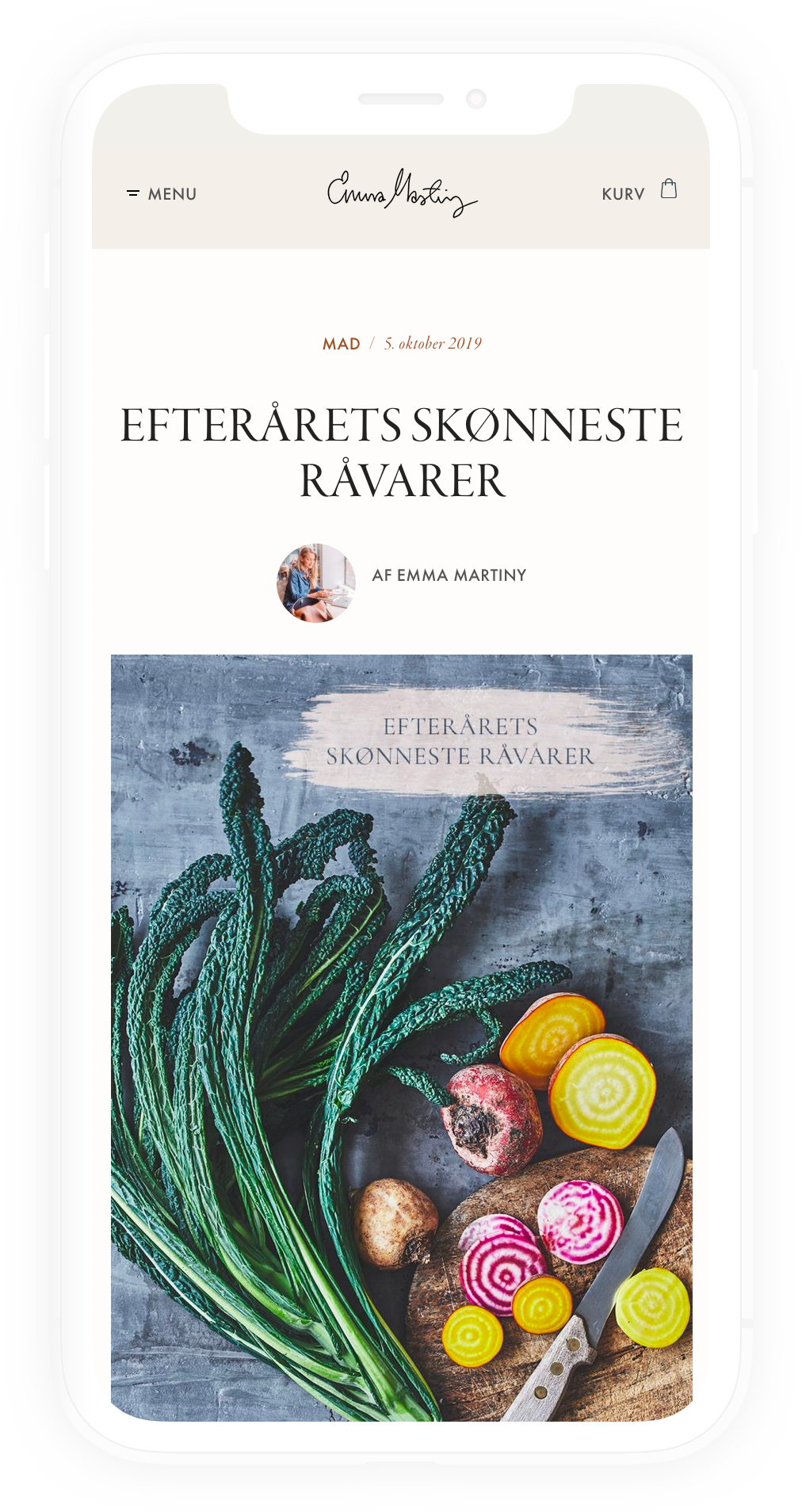 Google Recipe SEO and Woomio
To ensure optimal visibility, a custom solution was made for Google Recipe alongside best practice SEO and Woomio integration.

"I'm very happy about my collaboration with Ruby Studio and their efforts to creating this beautiful and functional platform for me. I can therefore only give my warmest recommendations."

Emma MartinyBlogger, food columnist and cookbook author
Next project